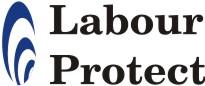 Protecting Workplace Rights since 2000
PROTECT YOUR WORKPLACE RIGHTS!
MEMBERSHIP ONLY R85pm...
A Durban businessman was caught with a notice at his place of business "
Staff Wanted, fatties need not apply
." What was so shocking was that this is often the attitude of employers to their staff. They clearly practice discrination as a matter of course. This type of conduct is unlawful and at Labour Protect we have been
FIGHTING AGAINST DISCRIMINATION
on many fronts since 2000.


We assist our
MEMBERS
when they face DISCRIMINATION etc!:
- discrimination when staff is appointed;
- discriminationin when is promoted;
- discriminationin when decisions are made on who is to be trained;
- discriminationin when applying internal discipline to certain staff;
- discrimination when deciding who to retrench;
and much more
The ugly face of discrimination:
A Durban businessman was caught with a notice "STAFF WANTED... fatties need not apply"

WE CAN HELP
It hasn't always been easy as these discriminatory employers often lie about their conduct and behind their backs discriminate against their staff when ever they feel like. For Members of
LABOUR PROTECT (R85.00 per month)
we have been able to challenge discrimination in the CCMA and if needs be in the Labour Court. But you
NEED TO BE A MEMBER.
So
ACT NOW...
THANK YOU LABOUR PROTECT,
I doubt one can find the words to thank someone like yourself for the understanding and concern you showed toward me after I had only been a member of LABOUR PROTECT for 3months, but once again a very big THANK YOU LABOUR PROTECT.

Your organization had been absolutely fantastic in sorting out my labour dispute with my employer, who suspended me with full pay and then refused to not only pay the salary that was due to me, but not an additional cent for unfair dismissal.

On your recommendation, I attended the disciplinary hearing they had scheduled for me even though they were going to have [Employer Organisation] their as their representative and I was going alone. Despite the odds, I always felt that [Labour Protect] and the Labour Attorney you had instructed to brief me the day before were only a phone call away.

No risk - Cancel anytime